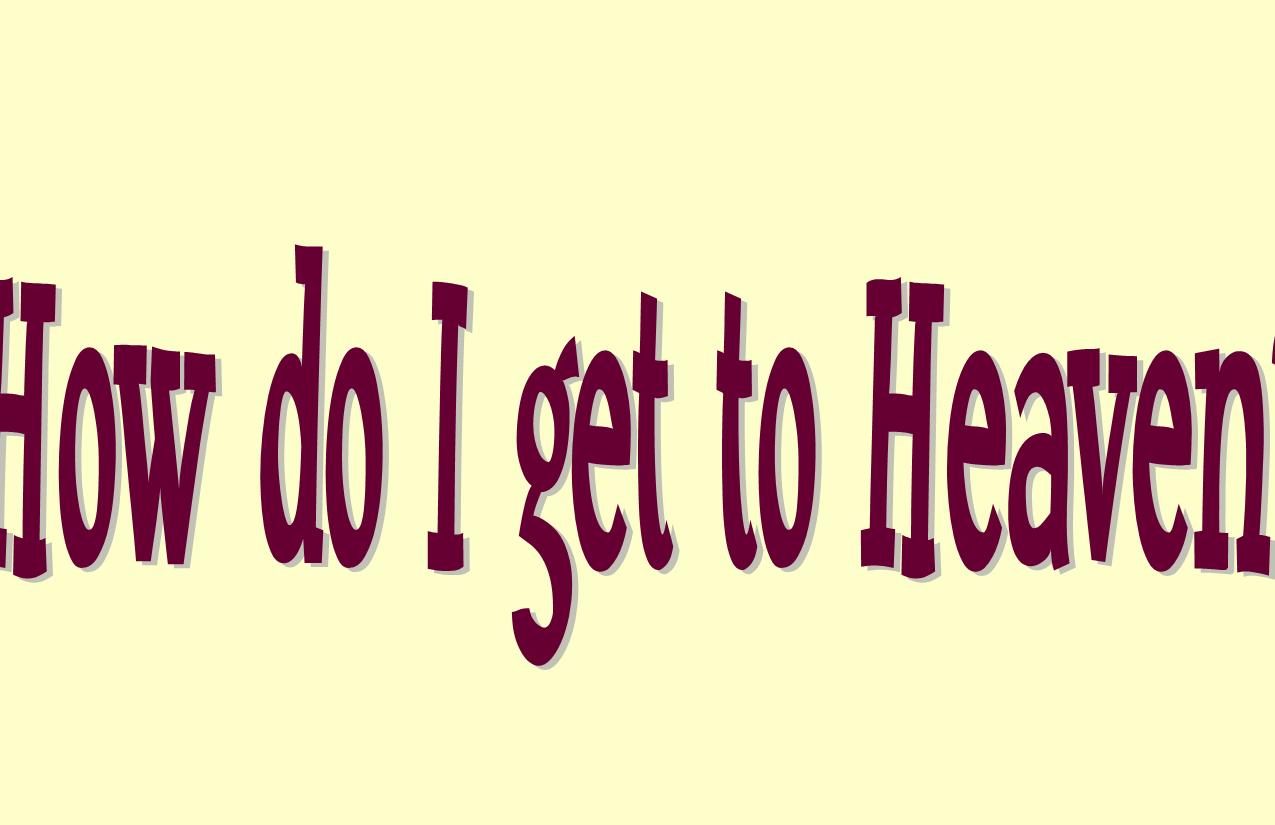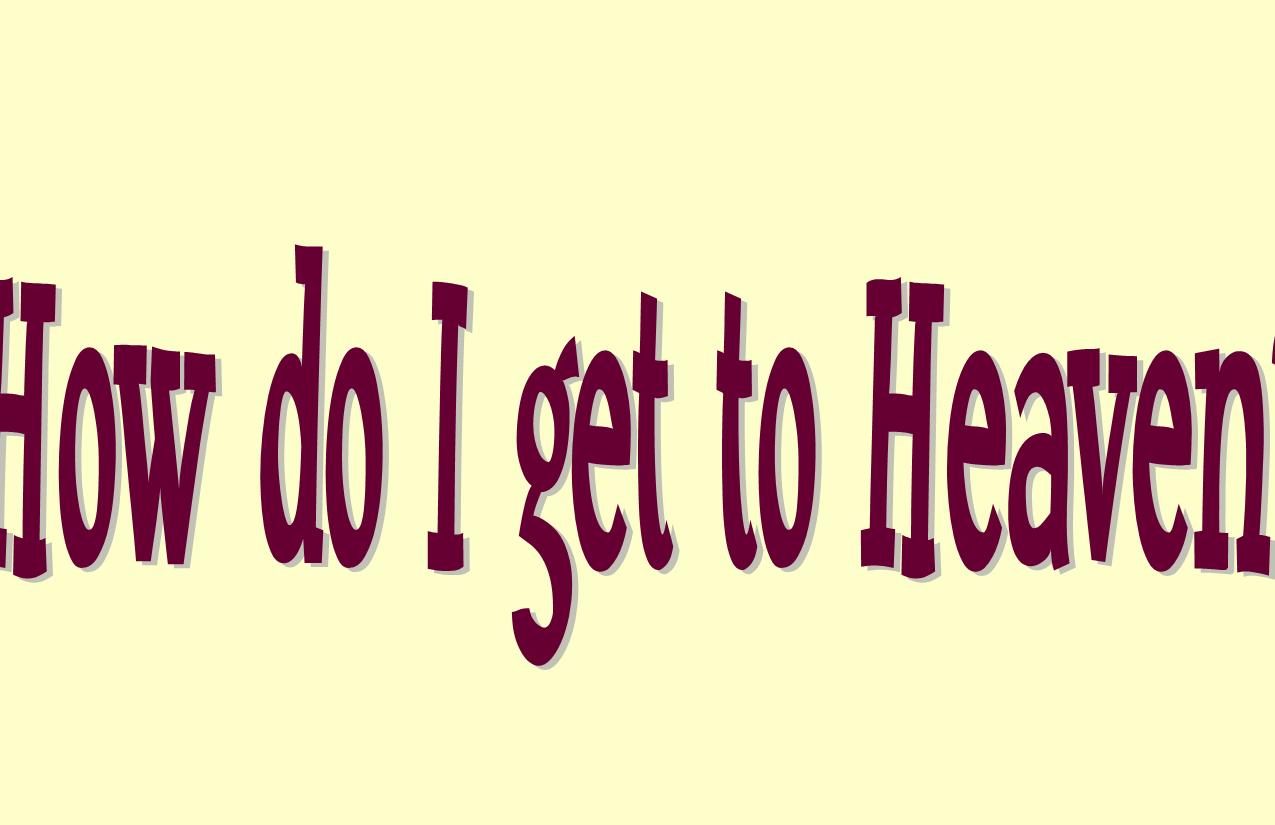 HHOwHsodhgpioaqwebgupaiubsdgHow  
 How Do I Get to Heaven? 
Step 1:  Realize that everyone has sinned. 
"For all have sinned and fall short of the glory of God. "
Romans 3:23
 Step 2:  Understand that sin separates us from God.  
"For the wages of sin is death, but the gift of God is eternal life in Christ Jesus, our Lord. "
 Romans 6:23
Step 3:  Believe God sent His Son to die on the cross so that you could go to Heaven.
"For by grace you have been saved through faith; and that not of yourselves; it is the gift of God. "
Ephesians 2:8
Step 4:  Accept the free gift of salvation through prayer.
"For whoever calls on the name of the Lord shall be saved. "
  Romans 10:13
Follow this Prayer:  Dear God I know that I am a sinner. I believe that Jesus died for me.  Please forgive me of all my sins, come into my heart and save me.  In Jesus name I pray, Amen. 
If you prayed this prayer today, and you meant it - with all your heart - you now have a place in heaven.   Please contact us at GBC so that we can help and support you with the important decision that you have made.
If you have more questions about life, suffering or God please click on the following link: http://www.truelife.org/